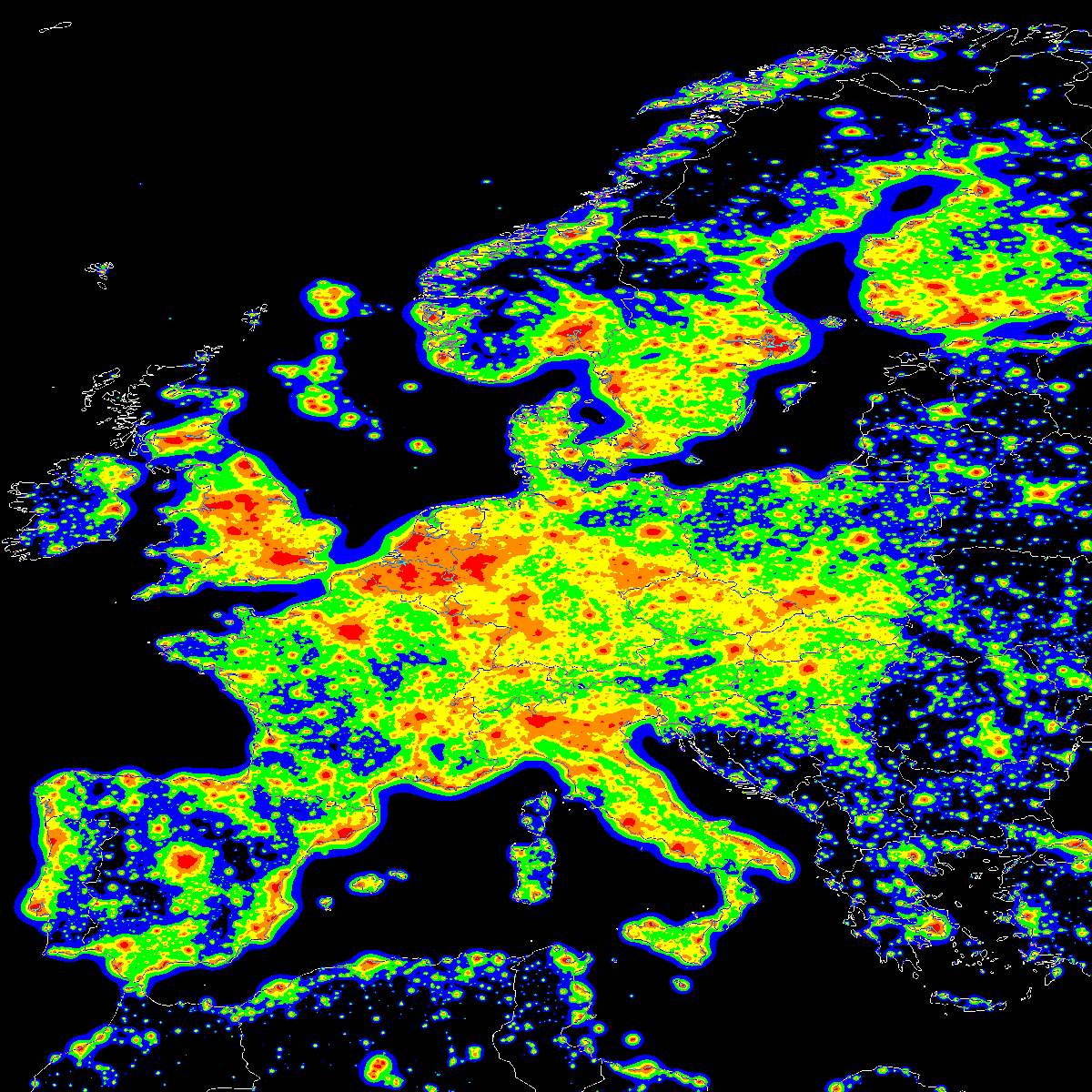 "Of all the pollutions we face, light pollution is perhaps the most easily remedied."
As my faithful dear readers know I am a dirty, rotten amateur astronomer.
So for the love of science: please, please, please turn your lights off!
Light pollution is so bad most of us cannot see the stars we so much want to gaze upon.
I live in one of the most brightly lit area's in the world and no one seems to care, not even in the International Year of Astronomy!
So everyone: Stop playing football on those illuminated pitches blinding out the night sky. Every godforsaken village has at least four football clubs. If you love your footie that much, play during daylight hours, or go and play indoor during winter season. Or take up another sport that does not involve massive amounts of light.
You know you're cold, you're gonna get dirty and have people curse you for bringing home loads of dirty gear that makes the washing machine clog up. So save yourself the hassle and do the sensible thing!
Save energy and enjoy the night sky. So look up instead of looking down.
If I ever go house hunting, I'll probably give everyone a hard time and will want to:
a) visit the house after sunset
b) want to know if there's any football pitches nearby.
c) if so, they'll have to knock a few euro's off the asking price.
If we reduce light pollution, then we may all experience the infinite wonders of the universe. This is only possible, however, if we stop outside light from shining above the horizon. The sky literally has to be the limit.
My plan of action:
-Retract permission to floodlight sport fields and adapt light sources so they cut back spill light dramatically.
-Villages and Towns must stop illuminating buildings with inadequately aimed light that point nowhere.
-All new stadia must have a closed roof.
-There must be an amendement to regulation concerning illumination of private buildings and houses.
-Instead of giving away free energy saving light bulbs, money should be spent for awareness campaigns on turning lights off and saving energy, especially during festive seasons.
-Street light grids should be adapted so they can be turned off in smaller sections.
I hope the council will be interested, saving a few bob and making a few constituents happy.