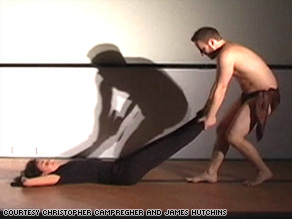 Dance your PhD
winners were announced on Thursday!
For those of you who have never heard of it: It's a dance contest for people with PhD's.
Researchers from around the world are asked to interpret their Ph.D. research in dance form, film it and post it for all the world to see on YouTube.
For a quick run down on this year's winners: navigate
here
.
For a complete list of entries with videos check
here
.
So who said scientists were locked in an ivory tower? Last year's winner was an Oxford achaeologist sporting nothing more than a translucent loincloth.